VTEC CHALLENGE TRACK DAY
18 Jan
Posted By
0 Comment(s)
1196 View(s)
VTECademy Day: Castle Combe 7th February The brainchild of "Honda VTEC Challenge" racer and one of the founding members of Honda's own "Synchro Motorsport" team, Phil Wright saw an opportunity to provide a programme of coaching for interested parties through the process of becoming a licensed race car driver and the subsequent activities drivers are often faced with during a race event. The "VTECademy" was set up as a non-profit making organisation that serves to bridge the gap between the complexities of motor racing and those potential competitors who are unlikely to compete by themselves due to any number of factors.
Competing as part of the "Honda VTEC Challenge", (a series which prides itself on fast competitive racing with a strong sense of camaraderie between competitors) means the relative newcomer can be sure of good clean racing on track and a family atmosphere in the paddock.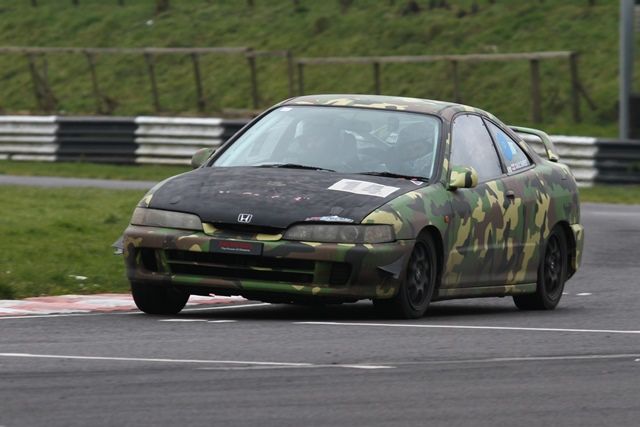 To help promote both the "VTECademy" and the "VTEC Challenge" it was decided to put on a pre-season track day at Castle Combe in Wiltshire to kick off the season in style.
Always a popular circuit and one on the 2015 "VTEC Challenge" calendar later on in the year, Castle Combe was an obvious choice. The aim of the event was two fold: To provide an opportunity for those interested in the series to mingle with experienced drivers, view current VTC race cars to understand what is required to prepare a car to race standards and take to the track in their car or as a passenger with one of the racers in attendance. Allow established racers to meet up and shake down their race cars following the "off season" lay up. Having been in the planning stage since September 2014, there has been an untold amount of work that has gone on behind the scenes between the partnership of Phil, Jonathan and Lindsey of the VTEC Challenge and the circuit team to ensure the day took place smoothly.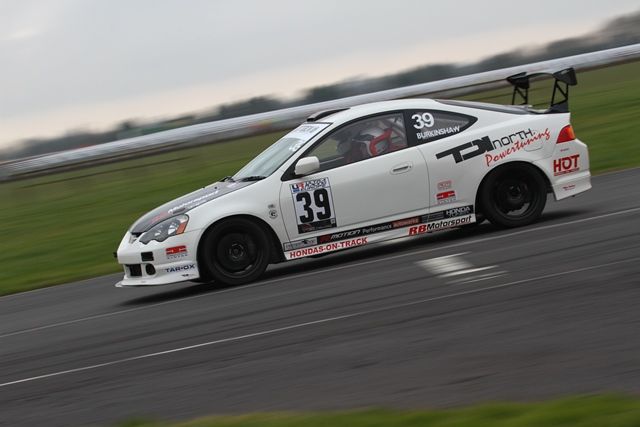 With a healthy number of attendees booked on, it was finally time for the event to get underway. The team at Combe provided us with their VIP "Strawford Centre", which provided welcome shelter from the cold, as well as a place to host the briefings and put on displays about the series and what is required in order to go racing. In addition we had the use of the attached garage to provide somewhere to apply this seasons vinyl's to some of the registered drivers. There was a great turn out of past, present and future "Honda VTEC Challenge" competitors, all keen to give their cars a pre-season shakedown.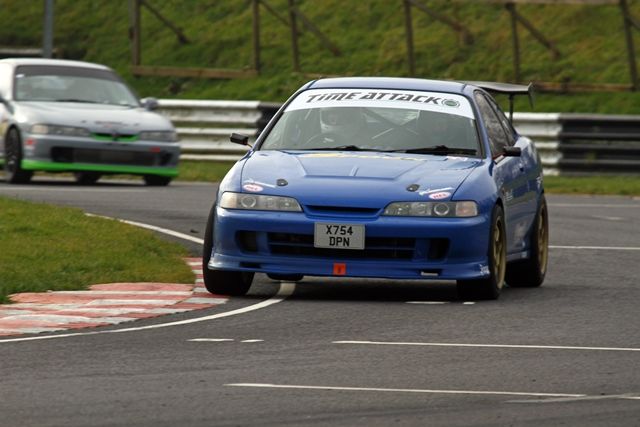 In addition to the full blown racers, there where a number of fast road Honda's who were driven by those looking to make the move into racing, or just at getting some track time/tuition from any one of the number of VTEC Challenge racers.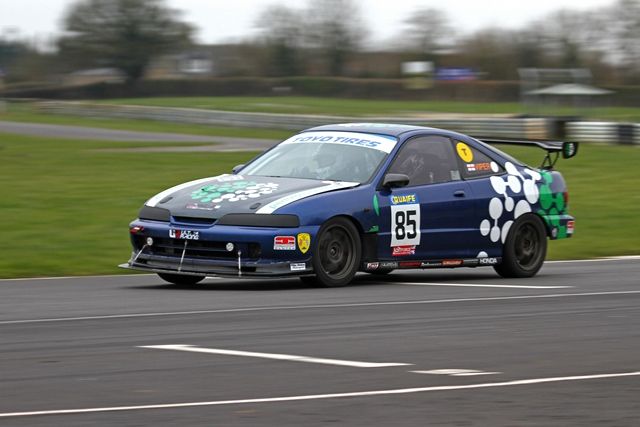 Main Drivers: Andy Poole – S2000 Daz Smee – DC2 Integra Phil Wright – Accord Type R Rob Burkinshaw – DC5 Integra Paula Webb – EP3 Civic Type R Martyn Kemp - EP3 Civic Type R Stew Hutchinson – DC2 Integra Dan Ludlow – FN2 Civic Type R Tim Blowers – FN2 Civic Type R Dan Wakeford – 4th Gen Prelude Jacob Garrod – EK Civic Steve Gray – DC2 Integra Peter Venn – DC2 Integra Matthew Walker – EK9 Civic Ad Twine – DC2 Integra Gerhard Steyn – 5th Gen Prelude Jao Rodrigues – 5th Gen Prelude Jake Johnson - Civic Jordan James Gardiner - EP3 Civic Type R Carl Smith – EK Civic Allen Dunn - FN2 Civic Type R Connor Balaam - EG Civic Daniel James Webster – DC2 Integra Rikki Jones – DC2 Integra TDi North – EP3 Civic Type R Sam Preston – EP3 Civic Type R Craig Davies – DC2 Integra Mark Weston - DC5 Integra Anthony Parsons – DC2 Integra Following the pre-requisite sign on, safety briefing and noise checks, all drivers headed out on track to take part in the 3 sighting laps before returning to the paddock. From here on in, the circuit was open to the registered drivers and their passengers.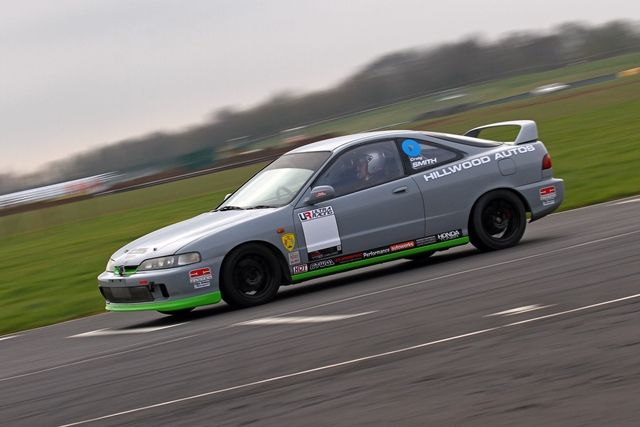 Having built their "Arrive & Drive" EP3 Civic in the week running up to the event, Honda specialist "TDi North" found plenty of willing volunteers to sit themselves in the passenger seat as drivers Paul West, Neil Holden and Ben Smith took to the track to iron out any niggles in the "Production" spec Civic. Soon to be joined by a second Civic, the 'arrive-and-drive' race cars will be available to hire through TDI North as a one off, through to a full season with race entries paid and support over the whole race weekend.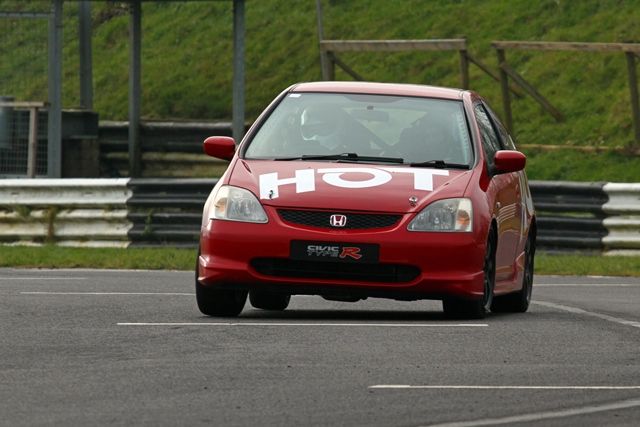 We were pleased to be able to play host to both Banzai and Fast Car magazines on the day, with their representatives finding their way into several of the cars and experiencing the thrill first hand. (Look out for details in upcoming issues). The day ran without a hitch, with no stoppages throughout the day, and everyone ran as little or as much track time as they wished.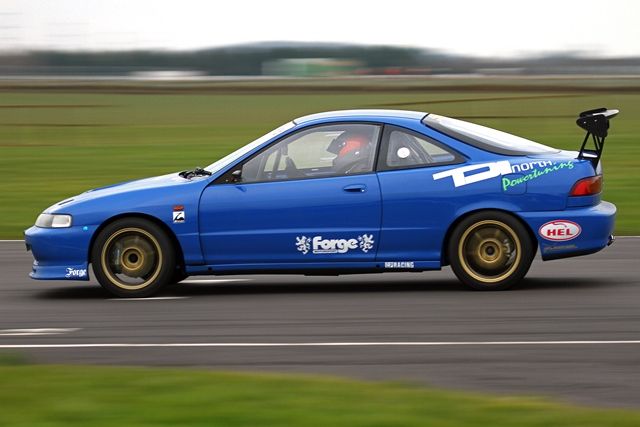 Summary: Thanks to everyone that attended on the day and helped make it a success. Thanks to Toyo Tires, Competition Clutch, Ultra Racing, Performance Autoworks, Eurospec, Honda's on Track, 6TWO1, Mike Stokes Motorsport, Honda Tuner, Banzai, Team Dynamics and last but by no means least "Honda Racing" for their support and providing content for the drivers goody bags. Thanks to all of the staff at Castle Combe for helping out with the organising and general running of the track. Thanks to Phil Wright for having the vision and providing the necessary support and expertise in order to allow the event to happen. We hope those that attended had an enjoyable time and we look forward to seeing you at some of the VTEC Challenge events this year. Until next time?? Words: Jonathan Fletcher Pictures: Lindsey Fletcher & Jonathan Fletcher